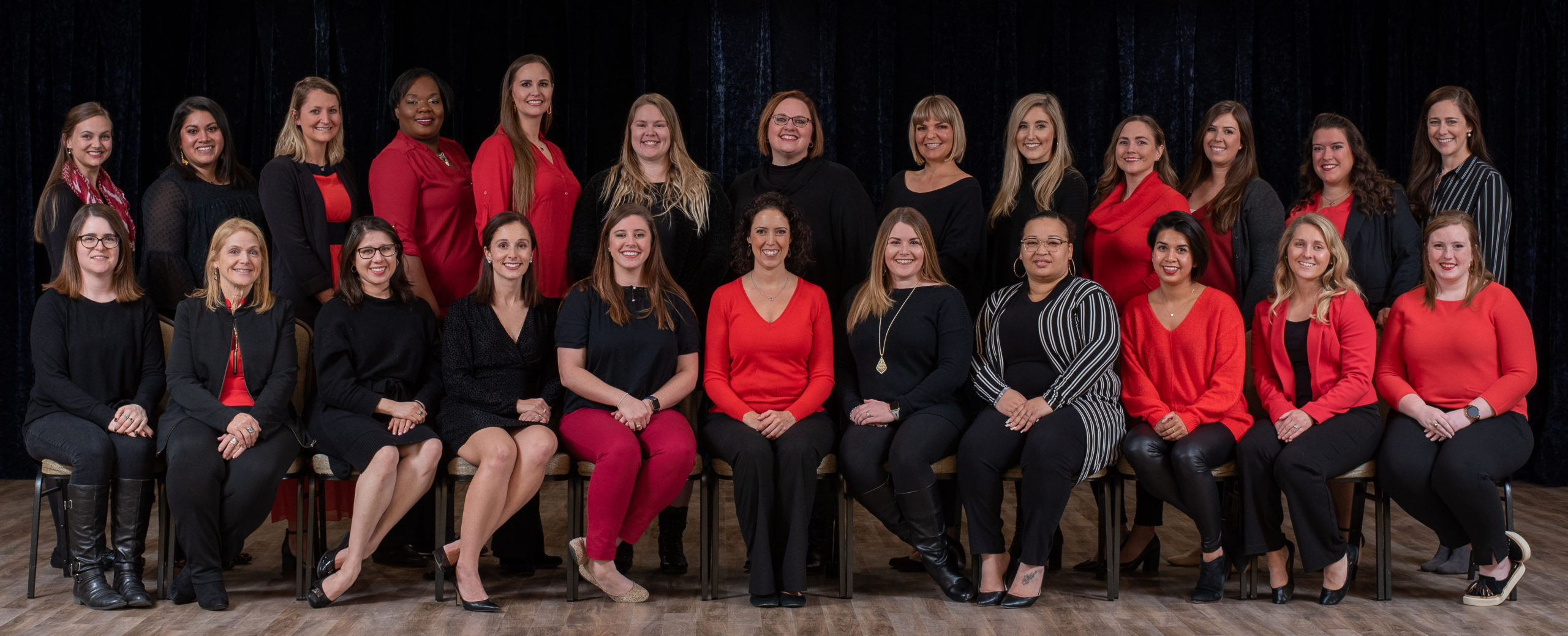 Thank you for your interest in The Junior League of Bryan-College Station, Inc. Below is a brief overview of our organization and the highlights of what you can expect your first year as a Provisional (first year) member.
If you are interested in joining or would like to learn more information, please complete the online Potential Member Inquiry form. To be considered for the 2020-2021 Provisional Class, ladies must be 23 years old or older and have all forms submitted by May 31, 2020.
What is the time commitment when joining our League?
Our year starts each June. There is an opportunity to learn more about our League at Candidate Orientation the second Tuesday in May each year. After this orientation, candidates have until May 31 to complete commitment paperwork. Attendance at orientation will count towards the hour requirement for the Provisional year. If you are interested in joining our League, but are unable to attend the scheduled Orientation, please add that to the "comments" box on your Potential Member Inquiry form.
If you choose to join after attending the Orientation, beginning in June, you will attend one Provisional Meeting each month. Beginning in September, you will attend the General Membership Meetings as well. The General Membership Meetings are generally held the first Tuesday of each month with the Provisional Meetings on the second Tuesday. Most meetings are held in the evening, though some day meeting options (beginning at noon) are held periodically throughout the year.
To help with fundraising initiatives, approximately 24 volunteer hours will go towards our fundraisers Charity Ball and Bargain Blitz. Charity Ball is held each year in late fall (Nov/Dec.) and Bargain Blitz is in the Spring (March).
Opportunities will be available to help with in-League Committees as needed.
The remainder of your time will be spent in the community working on current projects, as well as the possibility of a Provisional class designated project.
In total, approximately 80 hours will be spent on League activities, including meetings. This is very manageable as the course work is over a year-long period.
What is the financial commitment to joining our League? Below is an overview of current requirements.
One-time registration fee of $45.00.
Annual Dues are $120.00.  Your Provisional year dues will be due in June for the current year and then the following February for the upcoming League year.
The fundraising commitment for Charity Ball can be reached in a variety of ways, including a $150.00 monetary donation, reservation purchase, raffle tickets sales, or as a sponsor.
A Bargain Blitz donation of goods in a value of $75 or more is required. (Only $25 in clothing donations may count towards your $75.)
We look forward to meeting you! Please fill out our New Member Inquiry Form for additional information!
2020-2021 Provisional Course Guidelines
2020-2021 Provisional Member Agreement
2020-2021 Provisional Course Outline and Calendar