2018 Charity Ball Theme Revealed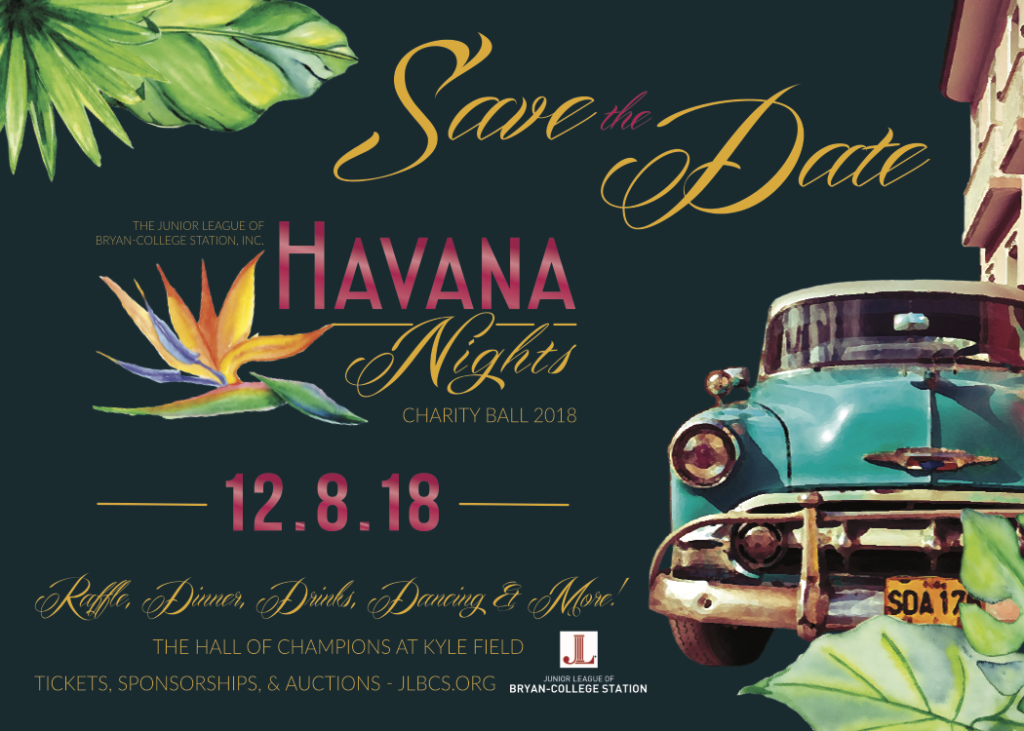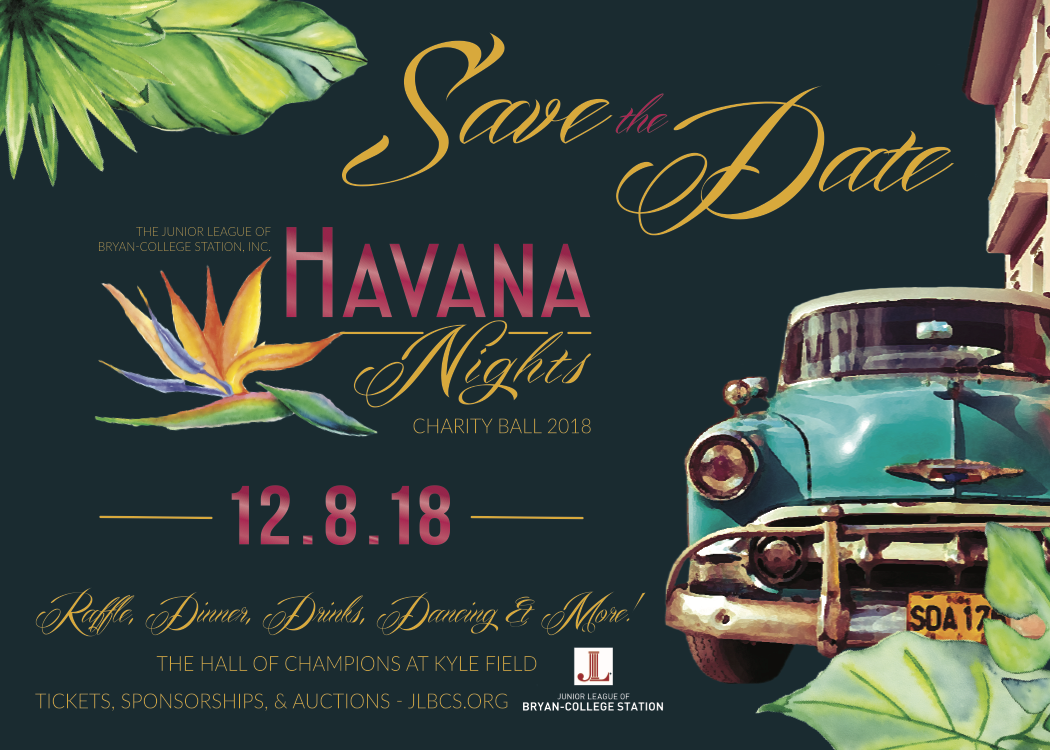 We had an amazing time at our 2018 Charity Ball Preview Party, hosted by David and Julia Gardner, on August 24! We are excited to announce that this year's theme is "Havana Nights" and will feature the sites and sounds of Club Havana, with all of the color and excitement you can imagine.
We will transform The Hall of Champions at Kyle Field on December 8, and will raise money to support the many projects and organizations that our League works hard for every year. The children and youth of Bryan-College Station depend on these funds, and we are passionate about helping them.
You don't want to miss this event, or the opportunity to win the nearly 9 carat diamond earrings that David Gardner has custom designed for it! Purchase your raffle tickets now, and your event tickets in the near future!