Are you ready to [RE]ENGAGE?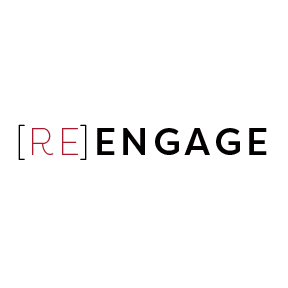 To the Bryan-College Station community,
I write to you during an interesting time. It's a unique time for the Junior League, our community and our country. These last few months have been anything but normal. We've had to make adjustments in our personal and professional lives, and as a Junior League. I appreciate all of you bearing with us as we, the Junior League of Bryan-College Station,Inc. (JLBCS), try to find our way in these uncertain times.
JLBCS continues to move forward, and we're now in a new League year! A new League year brings new opportunities. Our focus for the 2020-2021 Junior League year is to (re)engage. We can (re)engage in multiple ways–in our community, in League, with each other. Now, more than ever, it's important that we're there for each other and JLBCS is there for our community.
While I certainly don't know what the future holds or even what this fall will look like, I can say with complete certainty–nothing will be the same. This year will be different. As we continue to navigate this ever-changing situation, JLBCS will continue to (re)engage in the community. Expect new, different and never done before. Expect innovative and maybe even unconventional.
JLBCS will continue to assess how the community is affected as time progresses and we will offer our support where we can. Our partners, supporters, and donors are critical to us and the community we live in.Thank you to those who have supported us, continue to support us, and those who will choose to (re)engage with us this year! .
With us working as a passionate, connected, and committed unit, this League year will be successful no matter the circumstances! So, I ask you to (re)engage with us! Our League and our community need us now more than ever!
With appreciation,
Amy Thompson
President, 2020-2021
The Junior League of Bryan-College Station